Here are just a few of the things we learned about the main characters of Mathnet: (Feel free to let me know what else should be here, including other characters! I know I don't come close to having everything.)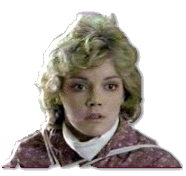 All About Kate!
Full Name: Katherine Muriel Monday
Family: A brother (mentioned once in a promo).
Birthdate: October 6 (thanks for the clarification, Kelly!)
Age: (Probably in her 20's, if going by Beverly's Age.)
Hobbies: Photography
Friends/Neighbors: Eve Adams (friend), 'Mr. Cuckoo' (neighbor)
Other Interests: Likes to keep up with the wrestling scene, likes to dance (and teach it), once had a train set, a baseball glove, and a hockey stick, singing in Broadway mini-stints. Seemed to have an interest in Sgt. Abruzzi.
Troublesome Times: Almost blown to bits by 'Mr. Cuckoo' while layed up with a bum knee. Almost lost poor George to a car-flattening incident.
Song She Would Most Likely Listen to: 'Manic Monday' by the Bangles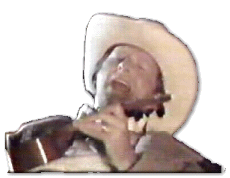 All About George!
Full Name: George Earnest Frankly
Family: Martha (wife, apparently the woman of every man's dreams), a brother (and his little boy, George's nephew!), a sister (mentioned like once in a ep)
Age: (Again, if going by Joe's age, probably late 30's/early 40's.)
Hobbies: Trains, Crossword Puzzles, Model Airplanes, coaching Little League for Irwin's Bootery
Friends/Neighbors: Mr. Beasley (neighbor), Dirk Niblick (both animated guys, go fig-yah...)
Pets: Martha's cat, George Jr. the Gerbil (traded Martha's cat to get him)
Other Interests: Martha's meatloaf, joking around, teasing Pat about her being younger than him, SCUBA diving, singing (even on Broadway) and playing the Guitar and Uke, the LA Dodgers, Lakers, and Rams!
Troublesome Times: Accused of robbing a bank, almost crushed to death in the car junkyard, almost had 'life line' cut while recovering sunken treasure in the Albamarl Sound. Apartment was robbed in NYC. Lost touch of poor Kate without a trace!
Favorite Holiday/Special Occasion (?): George Washington's Birthday
Songs He Would Most Likely Listen To: Anything by The Police or The Culture Club (Boy George!)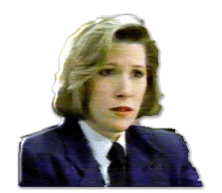 All About Pat!
Full Name: Patricia Tuesday
Age: (If going by Toni's age at the time, early 30's.)
Family: Martin (brother), a sister (I'm guessing, since she had a B-I-L), a brother-in-law (who lived in a little town in New Mexico), Miles Reed's love child (Don't believe me? I can prove it!)
Hobbies: Making costume jewelry, doing laundry
Friends/Neighbors: Emit and Emmie Kelly (friends), guy who's trying to be a writer (but he's 'just a friend'), Miles Reed (figure that one out)
Other Interests: Reading books about math, SCUBA diving, Jazz slang, singing and playing the Keyboard. And she can play a mean game of Golf!
Troublesome Times: Accused of stealing Hestor Phestor's dodecahedron bracelet and the Bile Emerald. Nearly lost George to a drowning (but he'd already come back up with the treasure!)
Song She Would Most Likely Listen to: 'Voices Carry' by 'Til Tuesday
Favorite Holiday/Special Occasion (?): Mardi Gras (Fat Tuesday)
Go ahead and correct me if necessary...I'd appreciate the help. (By the way, this info was obtained from the Mathnet episodes, as well as the Mathnet Casebooks, promos and my own clever ideas.)
---

She Who Knows All: Jill M. Sheehan
Copyright ©1996-2000 by WildWorks - ALL RIGHTS RESERVED